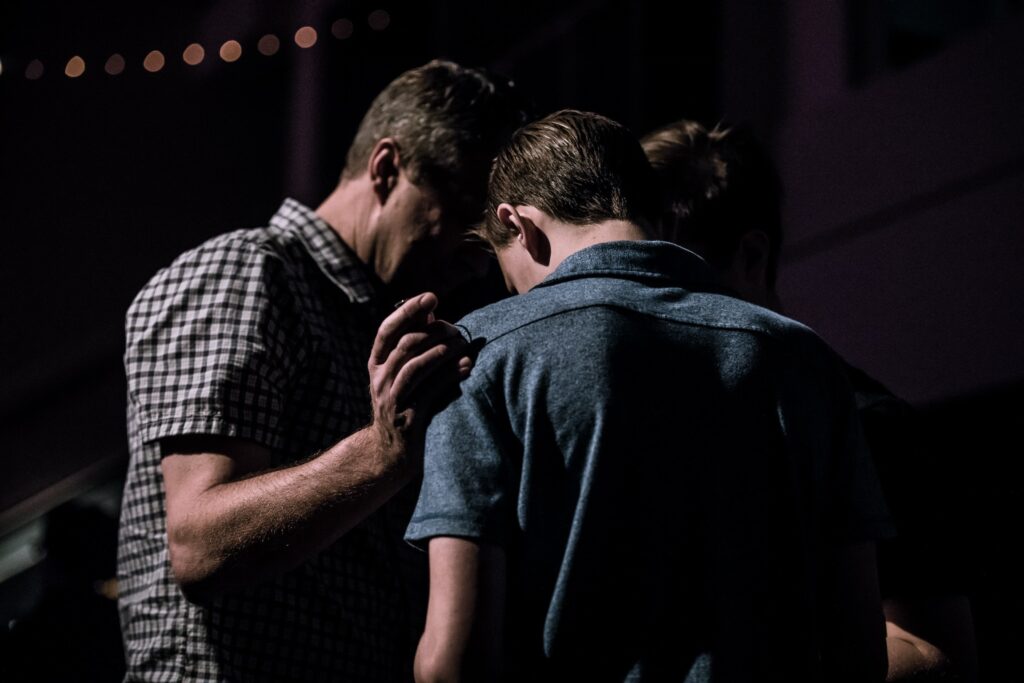 Serve Locally
---
Do you feel called to work in your Church, Community, or anywhere in the United States?
Step 1 – Fill out the Application.
Step 2 – Interview for License
Step 3 – Complete requirements over 2-3 years while serving in a local church.
Step 4 – Final interview for Ordination/Consecration.
Serve Globally
---
Do you feel called to serve in other cultures outside of the US or overseas?
4 ways to serve within Alliance Missions
1. aXcess – Church Planting
2. Envision – Develops leaders and Strengthens communities (US and Overseas)
3. Marketplace Ministries – Business as Mission
4. CAMA – Relief and Development
Two Pathways:
Vocational
Step 1 – Fill out the online application
Step 2 – Complete vocational training
Step 3 – Gain 2-3 years experience
Step 4 – Be sent with Alliance Missions
Clergy
Step 1 – Fill out online application
Step 2 – Clergy/Missions training
Step 3 – Gain 2-3 years of experience while licensed (See Serve Locally)
Step 4 – ALME Process
Step 5 – Be sent with Alliance Missions
Please Note – The online application is the same for applying to serve both Globally and Locally.
If you are uncertain – after you fill out the application, one of our team members will get in touch with you and help you further discern your plan of action.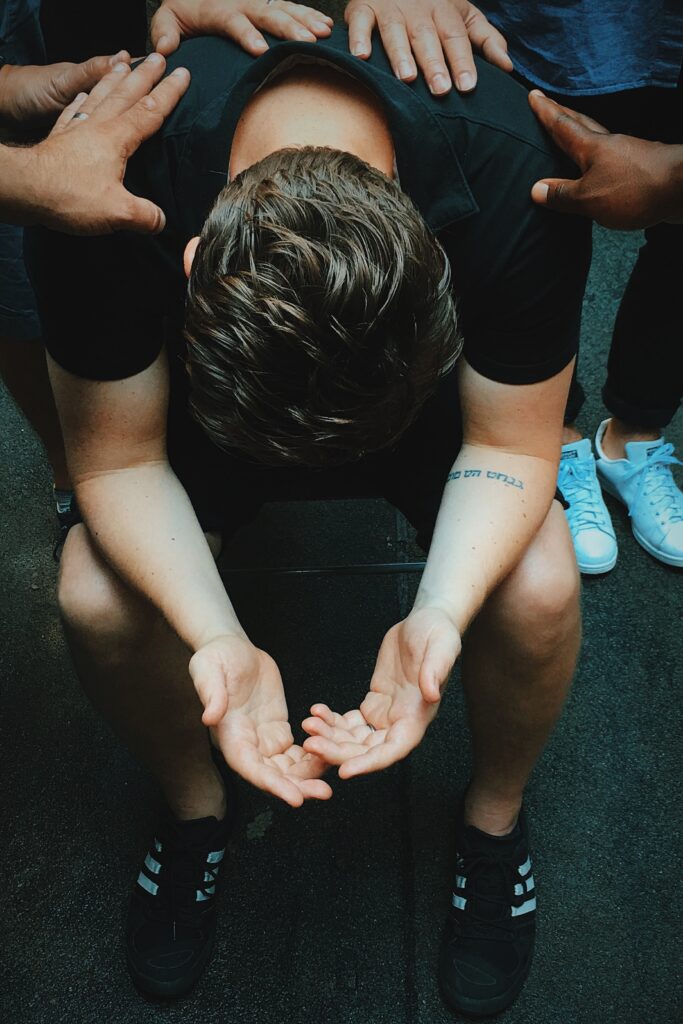 What's happening in the OVD
Ways to get Involved
Multiplication & Renovation
Is your church in decline? Are you in need of some leadership support or structure?
The OVD has a team of people called the Multiplication Team who can help your church reach greater Kingdom impact.
They can help by
1. Envisioning your team
2. Assessing your effectiveness
3. Coaching you into greater impact
Contact us today to begin your journey!
Church Planting
The OVD is excited to have the opportunity to come alongside churches that plant new churches to provide insight, structure, and financial support. We are privileged to assist leaders & planters of all different congregations and ethnicities.
If you are personally interested in planting within the OVD or desire for your church to get involved in church planting with the OVD, contact us today!
GreenHouse Environments
What is GreenHouse? And how do you or your church get involved?
GreenHouse is a 24 month leadership development program that holistically develops and empowers residents to be effective in future ministry.
Contact us to learn more about how your church can apply to be a GreenHouse Environment or how you can apply to be a GreenHouse resident. Learn more here.
Already Licensed?
Job openings in the OVD
Solo Pastor

Small church in eastern KY (south of Pikeville) is looking for a pastor. Primary focus on preaching, teaching and pastoral care. Parsonage is provided. Other income would need to be provided through work or other sources. A missionary mentality is needed to minister well as a lighthouse in this culture. Church growth would happen through persevering, relational disciplemaking.

Contact: Jeff Miller jmiller@ovdcma.org 330-606-6585
Pastor of Ministry Development

This 900+ Church is looking for its third member of its Executive level pastoral team! Our Lead Pastor and Executive Pastor of Strategy and Operations would love to hear from you!

The Executive Pastor of Ministry Development is a blend of executive level leadership and team building that ensures that all pastoral staff and ministries are effective, aligned, and healthy as numerical growth and depth is happening at FAC.

This role will encompass oversight of the majority of the pastoral staff thus, a proven developer of ministries, teams, and individuals is desired for this role.

If you have large church experience and thrive in a multi-staff, strategic and Spirit-led environment, read on!

The Pastor of Ministry Development:

(Leader, innovator, coach, maximizer, strategic, achiever)

The candidate will act as the Chief of Pastoral Staff who will oversee the ministry leaders by:

• Executing the vision set by the Lead Pastor and the Leadership Board

• Providing pastoral leadership and coaching to the staff team and high-level leaders to maximize their God-given abilities and lead with excellence

• Developing clear strategies and sustainable systems to multiply and scale the mission of making disciples, while creating a culture of alignment and accountability to counteract vision drift.

• Working with the Lead Pastor on setting staff culture, training staff and other ministry leaders by the creation and implementation of a leadership pipeline

• Innovating ministries, teams and ideas that will take FAC into the next decade of ministry

Responsibilities

• Establish consistency between Spirit-led mission and Spirit-led work environment.

• Maintain accessibility to the pastoral staff to provide care, love, direction, comradery and oversight.

• Create an annual staff development plan and oversee the implementation of it (e.g. staff retreats, staff chapel, staff training. etc.)

• With the Lead Pastor create clear and compelling high-level organizational architecture of the church, staff, and ministries

• Work with pastoral staff members in developing self-awareness and spiritual health.

• Serve various ministries by speaking to their leadership or participation in their ministry

• Serve as an advocate for the staff

• Ensure compelling language, both written and oral, is used in departments to communicate vision, inspire hope and give meaning and direction, in concert with the Director of Communications.

• Ensure the alignment of the Pastoral Staff's ministry budgets and resources for the implementation of ministry strategy at a department level.

• Further the culture of measurement, feedback, and innovation to advance the mission of the church

• Encourage healthy collaboration between pastors, departments and ministries.

Key Deliverables:

• Ensure the church and her leaders are moving forward in a spirit of love, trust and unity

• Ensure the vision, mission, and strategy of FAC is producing disciples who are making disciples

• Ensure the church's (and pastoral staff's) systems support and reinforce the church's desired culture

• Ensure the staff are aligned to the vision, mission, and strategy.

What Success Looks Like

• High level vision and strategy are clarified with measurable outcomes that are executed by the staff

• Ministries are clear, strategic and collaborative.

• Crisis and difficult situations are handled effectively and lovingly

• Strategic strengths/weaknesses/opportunities/threats are identified, solutions are implemented, and continuous improvements are made.

• FAC's pastoral staff are healthy, unified, and have a clear development and growth path

• FAC's pastoral staff are faithfully fulfilling their duties and feel equipped and empowered to do so

• FAC's pastoral staff are operating in areas of gifting and have clarity concerning roles and responsibilities.

Other expectations:

This role will report to the Lead Pastor and work closely with him.

Position will be full-time with an expectation of a minimum of 40 hours of work per week and salary based on experience. Benefits will be commensurate with experience level and aligned with other full time pastoral staff.

Educational requirements:

Should hold a bachelor's degree with preference given to those with an M. Div. or M.B.A. or Doctoral degree in similar areas.

Several years of experience on a large church staff (a church of at least 600 in person on Sunday mornings with a full time pastoral staff of at least 5 people) and experience leading ministries is expected.

Will be or become licensed in the OVD of the C&MA with goal of eventual ordination if desired, if not already ordained through the C&MA.

Contact: Paul Smith paul.smith@faclex.com 208-305-6688
Children/Early Childhood Ministries

Cable Road Alliance KIDS DIRECTOR in Lima, OH
CRA Kids, the children's ministry of Cable Road Alliance, provides relevant, age-appropriate learning and connection opportunities for kids, birth through 5th grade. CRA Kids is dedicated to partnering with parents to help raise children to have a strong relationship with Christ.

We're looking for the CRA Kids Director to lead our Sunday morning and Wednesday evening services, as well as any special events and programs we may have though out the season. This role will work with a large base of volunteers to provide ministries for kids during regular adult worship experiences. If you're on fire about seeing kids and families grow in their relationships with Christ and with each other, if you're ready to have fun, keep reading!

The CRA Kids Director works closely with the Lead Pastor and staff to identify and lead a volunteer team and implement strategies to draw more families to church through the CRA Kids ministry. They will also be responsible for moving forward the overall church goals and the specific goals related to a successful CRA Kids ministry.

When you join the CRA Staff as our CRA Kids Director, you won't be just a new hire—you'll be a leader we can't wait to empower, a learner we can't wait to teach, and a follower of Christ we can't wait to grow alongside. You're taking back ground for the Kingdom. You're embracing your leadership potential. You're following God where only He can take you. You're becoming the person God is calling you to be. Are you ready to see what God has in store for you? Are you ready to laugh, play and inspire the next generation? Are you ready to bring your skills to life at Cable Road Alliance Church?
Does this sound like you:
• Passionate about sharing the CRA Kids ministry with families in the church, people in the community and volunteers
• Able to build a team that leads and carries out CRA Kids ministry by inspiring others to serve in CRA Kids
• Driven to reach kids who do not know Christ by being relevant and providing a great space for them to connect with other kids and leaders
• An advocate for connecting with parents and equipping them to be the leader of their child's spiritual development
• A proven project manager with a strong attention to details, pursuit of excellence and administrative skills
• A team player and team builder who focuses on the good of the entire organization
• An experienced leader with a track record of executing multiple projects at once
• Driven to connect with people and help them discover their gifts and talents
• A strong communicator who listens well and applies feedback appropriately

Are you excited to:
• Love kids
• Prepare and facilitate lessons that are inspiring, inviting and discipling kids to passionately pursue Jesus.
• Identify, inspire, train and appreciate CRA Kids volunteers
• Lead and develop teams and volunteers so that they are operating in their strengths and being most effective in their roles on the CRA Kids team
• Minister to the families and aid in connecting what happens on the weekend with what happens at home
• Be a model for those who attend CRA by being an example of personal integrity, discipleship, and evangelism
• Create a presence of CRA Kids ministry in the community
• Assure policies and procedures are in place to keep all children and adults safe; including such things as: background checks, having at least two adults per group, and first aid training
• Effectively use of the check-in/out technology
• Develop and manage the CRA Kids budget
• Partner with our CRA Student ministry to assure a smooth transition between the two ministries
• Consistently cast and celebrate vision, mission, values, and culture for the volunteer team

Work Perks:

Status: Part time, salary
Hours: 25 hours weekly
Compensation: $20,000 Annual
Benefits: Refer to CRA Policy Manual
Schedule: As is typical with ministry, this position requires a flexible schedule. Both for you and the church. It includes agreed upon onsite office hours, Sunday service, evening activities and occasional meeting and special events.

Cable Road Alliance Church
2264 North Cable Road Lima, Ohio
419-331-5500 office@cralima.com

When you join the Cable Road Alliance team, our prayer is that your family will be closer, your leadership will be sharper, and your faith will be deeper. The biggest perk to serving at CRA is doing work that makes an eternal difference.

This job description is intended to describe the general nature of the job, and may not include all responsibilities that might be required of the person holding this position. Learn more about what it's like to work at CRA by logging on: www.cralima.com